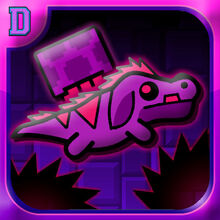 Darkwrath32 is an average Geometry Dash player and an original member of Team OneNation.
He is somewhat experienced at level creating, but barely ever finishes building his levels. He enjoys making small gameplay segments, which is why he loves OneNation megacollabs.
Trivia
He is currently trying to build Grogen, a hard demon with a song by Dex Arson and Colbreakz
He is 15 and owns a cat
Ad blocker interference detected!
Wikia is a free-to-use site that makes money from advertising. We have a modified experience for viewers using ad blockers

Wikia is not accessible if you've made further modifications. Remove the custom ad blocker rule(s) and the page will load as expected.